Message From Chairman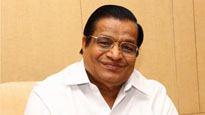 Maxwell Relocations has evolved itself into a robust, dynamic and forward looking company across time. We owe our indebtedness to your constant support and encouragement that have inspired a momentum within us to proceed with our dreams. We envision a bright future for our great nation and strive hard to achieve the same through synergy, innovation and hard work in the relocations and moving industry. What we are at Maxwell Relocations today is a result of thousands of committed souls working in unison to build this company that in turn serves the nation in its growth and development.
Maxwell Relocations is proactive and identifies the market trends and augments its capacity on time.
Furthermore, vast panoramas of opportunities await us.
At this exciting juncture, we are on the threshold of the next leap. Here, I would like to thank all our stakeholders for their continued support and co-operation. With our commitment to hard work, desire for innovation, and an ambition to be the best in the relocations and moving industry, tomorrow belongs to us.
Ram Kumar Goel
Chairman, Maxwell Relocations Group
Frequently Asked Questions
Q. How much time do you take to process our requirement?
A. A maximum of 24 hours. However, in some cases, depending on the type of the requirement, it can stretch a little more.
Q. How much time do you take to conduct a pre-move survey?
A. We take around two to three hours to conduct a pre-move survey.
Q. What responsibilities should I take during the whole process?
A. You need to segregate the items in advance, valuables like gold, cash etc should be taken care, provide proper documents like Transfer Letter or Joining Letter, a copy of RC book for your vehicle moving and a copy of Insurance coverage for the movable goods.
Q. Is Insurance required?
A. Absolutely yes, it is always safe to have an insurance cover as items can get damaged due to unforeseen circumstances like accidents or any natural calamities during the process of transportation.
Q. What will be the normal value of the insurance coverage?
A. It depends upon the goods you are transporting and its actual value declared by you.
Q. How long will be the process of packing and loading of goods?
A. In a normal case, a single room takes around two and half hours that could stretch to more due to some unforeseen contingencies.
Q. Could you explain the kind of containers used by you?
A. We use close body containers of different sizes to suit your requirements.
Q. How do you transport vehicles?
A. We transport any kind of vehicles with the help of our container trucks which are among the latest in the market.
Q. In case of my vehicle, what items cannot be loaded with them?
A. Items like your pets, Liquids/Oils, Gas filled cylinders, inflammable items, pots.
Q. Could you highlight some of your special services to customers?
A. To begin with, we have a well-knit network of computerized networked branches, all manned by well-trained professionals with expertise to take care of all aspects - from pre-shifting to post-shifting. Then we offer world class warehousing facilities to take care of your goods, round the clock Customer Care & toll free numbers and finally, an excellent pool of standby vehicles on 24- hour call.