Message From Chairman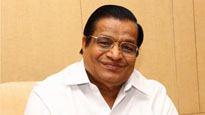 Maxwell Relocations has evolved itself into a robust, dynamic and forward looking company across time. We owe our indebtedness to your constant support and encouragement that have inspired a momentum within us to proceed with our dreams. We envision a bright future for our great nation and strive hard to achieve the same through synergy, innovation and hard work in the relocations and moving industry. What we are at Maxwell Relocations today is a result of thousands of committed souls working in unison to build this company that in turn serves the nation in its growth and development.
Maxwell Relocations is proactive and identifies the market trends and augments its capacity on time.
Furthermore, vast panoramas of opportunities await us.
At this exciting juncture, we are on the threshold of the next leap. Here, I would like to thank all our stakeholders for their continued support and co-operation. With our commitment to hard work, desire for innovation, and an ambition to be the best in the relocations and moving industry, tomorrow belongs to us.
Ram Kumar Goel
Chairman, Maxwell Relocations Group
PRIVACY POLICY
Welcome to www.maxwellrelocations.com Privacy and security are one of the top priorities of www.maxwellrelocations.com This sections pertains to the Privacy Policy of the website and has been provided to familiarize you with the manner in which www.maxwellrelocations.com collects, uses and discloses your information collected through the Website. Please note that our Privacy Policy is subject to change without intimation.
Personal Information
By accepting this privacy policy, you authorize www.maxwellrelocations.com to collect, store and use any information that you provide on our Website. All information entered by you on our website such as your name, address, contact number, email ID and such other information sent by you via emails to our email ID.
Information collected by means of cookies that are installed on your hard drive.
Information such as the IP Address of your computer, the server from which you are accessing our website, details of web browser and operating system used to access our website, date, time and place of accessing of our website etc.
www.maxwellrelocations.com use personal information to provide the services you request. We use your personal information to troubleshoot problems; collect fees owed. In our efforts to continually improve our service offerings, we collect and analyse demographic and profile data about our users' activity on our website. We identify and use your IP address to help diagnose problems with our server, and to administer our website.
Cookies
Cookies are usually small text files, given ID tags that are stored on your computer's browser directory or program data subfolders. Cookies are created when you use your browser to visit www.maxwellrelocations.com and is used to keep track of your movements within the site, help you resume where you left off, remember your registered login, preferences, and other customization functions.
www.maxwellrelocations.com uses cookies to remember useful information (such as items in a shopping cart) or to record the user's browsing activity (including clicking particular buttons, logging in or recording which pages were visited by the user.
www.maxwellrelocations.com does not use cookies to save Personal Information for outside uses.
Security
Security is also among the top priorities of www.maxwellrelocations.com We take security concerns seriously and always strive to ensure that the security of the site is not compromised.
www.maxwellrelocations.com strives to ensure the security, integrity and privacy of Your Personal Information and to protect Your Personal Information against unauthorized access or unauthorized alteration, disclosure or destruction. For this purpose, www.maxwellrelocations.com adopts internal reviews of the data collection, storage and processing practices and security measures, including appropriate encryption and physical security measures to guard against unauthorized access. We use secured servers for our transactions and information is protected very religiously.
User Preferences
You can always choose not to provide information and in such cases, if the information required is classified as mandatory, you will not be able to avail of that part of the Services, features or content.
You can add or update Your Personal Information on a regular basis. When you update information, www.maxwellrelocations.com will keep a copy of the prior version for its records.
www.maxwellrelocations.com may, if you so choose send direct advertisement mailers and/or newsletters to you at the address given by you. You have the option to opt-out of the emailers by clicking at the unsubscribed link option attached to e-mail. www.maxwellrelocations.com respects your privacy and if you do not want to receive e-mail or other communications from www.maxwellrelocations.com, please send a note to www.maxwellrelocations.com at info@maxwellpackers.com
Questions
Questions regarding Privacy Policy can be directed to info@maxwellpackers.com
Note: This Website may contain links which may lead you to other Websites. Please note that once you leave www.maxwellrelocations.comyou will be subjected to the Privacy Policy of the other website and this Privacy Policy will no longer apply. BY USING THE WEBSITE, YOU AGREE TO THE TERMS AND CONDITIONS OF THIS POLICY. IF YOU DO NOT AGREE WITH THE TERMS AND CONDITIONS OF THIS POLICY, PLEASE DO NOT PROCEED FURTHER TO USE THIS WEBSITE.