Message From Chairman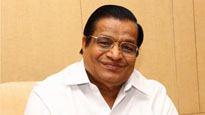 Maxwell Relocations has evolved itself into a robust, dynamic and forward looking company across time. We owe our indebtedness to your constant support and encouragement that have inspired a momentum within us to proceed with our dreams. We envision a bright future for our great nation and strive hard to achieve the same through synergy, innovation and hard work in the relocations and moving industry. What we are at Maxwell Relocations today is a result of thousands of committed souls working in unison to build this company that in turn serves the nation in its growth and development.
Maxwell Relocations, the mnost reliable packers and movers is proactive and identifies the market trends and augments its capacity on time.
Furthermore, vast panoramas of opportunities await us.
At this exciting juncture, we are on the threshold of the next leap. Here, I would like to thank all our stakeholders for their continued support and co-operation. With our commitment to hard work, desire for innovation, and an ambition to be the best in the relocations and moving industry, tomorrow belongs to us.
Ram Kumar Goel
Chairman, Maxwell Relocations Group
Why Us
Led by a visionary, Mr. Ram Kumar Goel (Founder and CMD of ARC, the second largest transport company), we are well versed in relocation and logistics business and are always agog to meet any challenge. Nationwide coverage, international standards, superb quality packaging, skilled man power, tailor-made vehicles, and ultra-modern warehouses are some of the features that make us the most sought after among movers and packers in the country. Embracing quintessential features of the trade, Maxwell, today, is a popular entity in the field for its unconditional predilection for services.
At Maxwell, the comprehensive network of service centers across all the states makes the service delivery a smooth transaction. We have shown our presence from Kanyakumari to Srinagar and Gujarat to Mizoram. International quality packing material and techniques are used for assured protection and the safety of freights. Skilled manpower is available at all locations for hassle free packaging, loading and unloading. We arrange suitable vehicles with highly skilled drivers to meet customers' expectations ever.
Maxwell works with a large number of global affiliates which make it cover all important destinations within and beyond India while global tie-ups always work in our favour. Moreover, 1,00,000 sqft of warehousing facilities spread over top cities in India is another feat we have achieved to cater to all storage needs of our clients to ensure a hassle-free, on-the-spot, timely and memorable experience with a smile…to all our customers!