Message From Chairman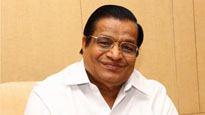 Maxwell Relocations has evolved itself into a robust, dynamic and forward looking company across time. We owe our indebtedness to your constant support and encouragement that have inspired a momentum within us to proceed with our dreams. We envision a bright future for our great nation and strive hard to achieve the same through synergy, innovation and hard work in the relocations and moving industry. What we are at Maxwell Relocations today is a result of thousands of committed souls working in unison to build this company that in turn serves the nation in its growth and development.
Maxwell Relocations is proactive and identifies the market trends and augments its capacity on time.
Furthermore, vast panoramas of opportunities await us.
At this exciting juncture, we are on the threshold of the next leap. Here, I would like to thank all our stakeholders for their continued support and co-operation. With our commitment to hard work, desire for innovation, and an ambition to be the best in the relocations and moving industry, tomorrow belongs to us.
Ram Kumar Goel
Chairman, Maxwell Relocations Group